Testing the Network
26 August 2021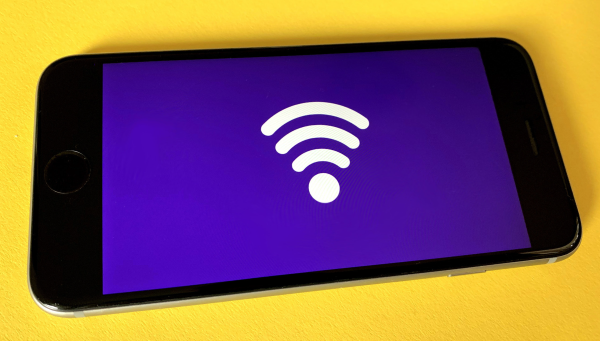 The increased usage of IoT, streaming and other services mean operators are faced with commercial and technical pressures to continually protect and enhance their network. Robert Shepherd looks at some network optimising tools at their disposal.
Depending on what you read, the number of mobile devices operating across the globe is expected to reach an incredible 17.7 billion by 2024. To put that into context, it marks an increase of 3.7 billion devices compared to 2020.
Another thing that's increasing at speed is our dependence on these gadgets to carry out functions and activities, be they for business or pleasure. The use cases for mobile devices increasingly demand faster connection speeds and lower latency. This means the much-heralded 5G network will be critical to fulfilling those demands, operating at significantly faster rates than 4G and other predecessors.
Globally, it is expected that up to 20.1% of all connections will be made over the 5G standard by 2025.
Of course, any advancements in technology can only be a good thing for the end user, the bottom line of the mobile operators and the tech companies behind the kit. That said, it does bring network operators challenges not least making sure their networks can withstand the surge when numerous users go online.
Indeed, the requirement for high-performance increases by the day, courtesy of IoT streaming and other demands and so must the rate of network optimisation.
As far as operators are concerned, monitoring user activity (no, not snooping) and experience along with sending alerts immediately upon detecting network and service instabilities can drastically reduce the negative effect that network problems have on end-user applications.
When voice, data, video and messaging services fail to deliver the expected quality levels, network and service operations centres need to be notified instantly to take prompt action. This is particularly important in critical hotspots such as shopping malls, airports, commercial centres, train stations, highly populated areas, key commuting routes and public transport.
Network optimisation consists of two key parts: initial and continuous optimisation. The former occurs during network implementation to prepare it for the launch. The aim is to ensure that the agreed objectives for coverage, quality and service performance are met. These objectives are often defined as target values for sets of key performance indicators (KPI) that measure network performance and the quality of end-to-end services.
Continuous optimisation is also an integral part of network operations, particularly in a world where networks are constantly changing. The network capacity must continuously increase due to an ever-growing traffic demand; new network elements are regularly put into operation and new services are introduced and coverage is extended.
To keep service providers on their toes, regulators are charged with ensuring that mobile operators adhere to terms of their licences, which means the latter run their services with military precision if they are to avoid financial penalties, or worse.
Generally, regulators need current monitoring tools that require running field-tests by specialised personnel and equipment or relying on operators' data and reports.
For example, mobile operators provide regulators with simulations of their coverage throughout the relevant country and basic quality parameters, by frequencies and cellular technologies such as 2G, 3G and 4G.
Now, let's look at some solutions. Sticking with regulators for a moment, a company called RantCell has come up with Crowdsourcing platform with crowdsourcing mobile testing, where watchdogs can enhance their supervision and monitoring capabilities. Among other things, they can introduce an application that can be installed on end users' cellular handsets/ end devices and collect more reliable information regarding the quality of the service and network coverage map while keeping the user's privacy.
With regard to what's available to the operators themselves, we kick off with the Viavi CellAdvisor 5G, the company claims, "is the industry's most easy-to-use, innovative, and comprehensive base station analyser". It is a field-portable solution to validate and deploy 5G radio access networks. Furthermore, its combination of real-time spectrum analysis and 5G beam analysis, as well as the ability to test fibre, coax, and air interfaces, makes it a versatile cell site test solution. Whether the operator is performing signal analysis, interference analysis, or just inspecting fibre connections, Viavi claims this one instrument "can do it all". Its easy-to-use interface, complemented by cloud enabled Viavi StrataSync, makes it simple to create reports and close projects fast.
Other benefits include the ability to validate and deploy all physical interfaces, such as fibre, coax and RF, as well as the option to upgrade to new features and technology with software licenses, perform PIM detection plus interference analysis and hunting with the same solution. With regards to applications, there is Interference analysis and PIM detection over CPRI, comprehensive RF signal analysis and antenna analysis with optional RF source.
Rohde & Schwarz offers Qualipoc, SmartMonitor and SmartAnalytics, which combine to form a solution for QoE-centric (quality of experience) network monitoring.
The smartphone-based network probes QualiPoc, for data collection, which can operate as static probes distributed over several network hotspots (e.g., shopping malls, event venues etc., moving probes in a fleet setup, e.g., installed in taxis, public transportation and a combination of the above. It also has web-based controlling software "SmartMonitor" for test configuration and real-time dashboard.
It's replete with remote real-time control of network probes and remote test configuration. Additionally, there is web-based analytics software "SmartAnalytics" for data analytics: a software suite to implement comprehensive data analytics based on measurements from network problems.
Next up is GL Communications, which offers its PacketScan – All- IP Analyzer. The solution can capture and analyse high volumes of phone calls over a wide range of protocols on IP and Wireless (2G, 3G, 4G, IMS, and 5G) networks. It can capture, analyse and monitor large-scale networks for surveillance and troubleshooting.
The PacketScan is a high-density multi-protocol 2U rack mounted network monitoring appliance that can capture and process packets over IP on high-speed Ethernet links of 1 Gbps and 10 Gbps links.
Packet Data Analysis (PDA) is a tool for live monitoring of signalling and traffic over IP. It is distributed with GL's Packet Analyzers, allowing users to monitor live IP networks including capture, analysis, and reporting of every call in detail.
Hot off the press, NetAlly has just launched EtherScope nXG v1.5 software with Bluetooth and BLE (Bluetooth Low Energy) site survey capability as part of its AirMapper Site Survey Ecosystem of products. Bluetooth is the second most popular wireless technology in the world, used for many applications from indoor location services to IoT device connectivity. However, until now, there were no solutions in the market to perform location-based surveying and visual heatmapping of Bluetooth beacons. NetAlly spotted the gap in the market and so produced the first bluetooth and BLE site survey solution on the market.
NetAlly says the new functionality will allow EtherScope nXG users to perform a passive bluetooth or BLE site survey using the AirMapper app and internal radio, thus providing full visibility into bluetooth network coverage and performance through the company's Link- Live Cloud Service. It will also allow users to perform both Wi-Fi (active and passive) and bluetooth surveys on the same walkthrough, making it quick and easy to validate Wi-Fi network performance while at the same time validating indoor location services or IoT deployments, as well as possible 2.4GHz Wi-Fi interference caused by bluetooth co-existence in the same band.
"It's surprising how many bluetooth devices are already present in most environments, and with the expansion of location-based services such as way finding and asset tracking, it's only going to increase," says James Kahkoska, chief technology officer at NetAlly. "But deployment is a very manual process, prone to configuration errors."
Infovista TEMS offers a portfolio of eight network testing tools used to optimise mobile network quality and application performance by measuring end user experience.
As far as network operators are concerned, TEMS delivers the ability to walk test, drive test, and dynamically analyse service performance under real-life conditions indoors, outdoors, and during travel. For industries leveraging connected mobile applications for automation, remote control and Industrial IoT, TEMS delivers the ability to measure and track connectivity and provides visibility into factors that affect application performance. Through close cooperation with equipment vendors, chipset manufactures and device vendors, Infovista TEMS quickly provide in-depth subscriber (QoE) and network (QoS) insights to make better network investment choices TEMS resides within a portfolio of Infovista network lifecycle automation solutions used by more than 1,700 customers, including 350 mobile network operators.
The Spirent C2 Appliance is a Layer 2-7 router, switch, Wi-Fi, application and security test solution in a portable form factor. With Ethernet line-rates at 10GE, 5GE, 2.5GE, 1GE and 100M test ports, C2 support the complete suite of Spirent test solutions for other interfaces such as: Wi-Fi and automotive. The appliance is the ideal tool throughout the test lifecycle for performing functional, performance and benchmark testing of data centre, highspeed routers, access points, service provider network infrastructure, and evolving SDN and NFV technologies across different configurations required for in-lab and live/operational networking testing. Unique C2 features include the ability to accommodate up to three interface cards (NICs) with fully synchronised hardware timing crossing NICs and ports. In addition, C2 offers a single clocking source for all test ports in one appliance for synchronized TX and RX clocking across NICs as well as additional port count for time-sensitive tests.
Private wireless networks
In April this year, Nornickel, one of the world's largest producers of palladium and high-grade nickel and a major producer of platinum and copper, joined forces with Finnish tech giant, Nokia, to successfully complete testing of a private LTE/5G-ready wireless network deployed in one of the mines of the Skalysty mining enterprise at a depth of 875m – Eurasia's deepest mine. Other partners in this project were the telecom operator, Tele2, Qualcomm and SPBEK-Mining.
So, what happened? Nornickel's private wireless network was piloted simultaneously in 5G and LTE bands to support mission-critical and business-critical functions, such as reliable and secure voice and data communications, video surveillance, remote management of machinery through video channels, communications between production sites and the control centre, plus many others.
The pilot network was deployed at the Skalysty mine on the Nokia industrial-grade private wireless connected digital mine solution, including 4.9G/LTE and 5G core hardware and software, Flexi Zone Micro LTE and Nokia AirScale 5G base stations plus a special solution for mission-critical group communications.
This test confirmed that Nokia's private LTE/5G-ready technologies can reliably support wireless broadband communication in a real-life underground mining environment. The results proved the feasibility and efficiency of a dedicated 4.9G/5G network operating as a unified data transfer environment for existing Nornickel platforms, as well as new digital products with different traffic profiles.
In addition, Compal 5G laptop and Motorola edge+ smartphone, both based on Qualcomm Snapdragon 8cx 5G with Qualcomm Snapdragon X55 5G Modem-RF System, were used to demonstrate 5G mmWave technologies.
5G supporting Compal laptop based on the Qualcomm Snapdragon 8cx 5G computing platform and Qualcomm Snapdragon X55 5G Modem-RF System, as well as a Motorola edge+ smartphone based on the Qualcomm Snapdragon 865 5G Mobile Platform were used for the tests. Deployment of industrial-grade LTE and 5G private wireless networks opens new opportunities in the future for Nornickel in the areas of robotics, remote and autonomous operations, end-to-end transport automation, analytics and security to enable a revolutionary breakthrough in digital transformation for the mining industry.
If you've made it this far, it might interest you to know.
Although 5G is flying commercially, researchers and engineers have for some time been experimenting with 6G. As a result, not only will the number of mobile devices continue to rise exponentially, but cellular internet-of-things (IoT) devices are set to permeate more industrial sectors in the coming years, saving human beings from some of the most unpleasant jobs. It also means a solution will eventually be required for network congestion and data transfer speeds.
Furthermore, experts have said that 6G ought to be capable of solving those problems before they arise, potentially enabling a network connection density ten times greater than that of 5G, and peak data rates up to fifty times faster than the rate of 5G. The Federal Communications Commission in the US has opened spectrum for experimentation, and China have already launched what is described as a 6G satellite, so that actual potential of 6G should be revealed in the next 10 years. The way things are going, we will be talking about 7G before 6G has made its mark.